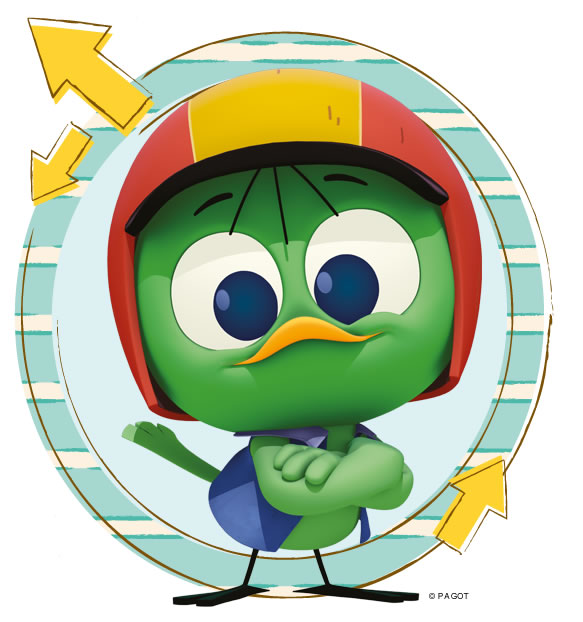 Hi, I'm
Valeriano
Did you know my dad works in television? I've learnt a lot of things from him about films and journalism. When I grow up, I'd like to be a director or maybe a special correspondent or write adventure books... I haven't decided yet but it's all super duper great, don't you think?
The things I like most
I love action films, spy films, adventure films, thrillers, science fiction, those... well you've guessed that I love everything about Cinema and Television! I'm always glued to the screen: I do sport, play with my friends and I've got a super duper fast push scooter to go around Belladagio. I also like to find out how the Do Vinci inventions at the Mill work. Who knows, maybe one day I'll make one too...
The things I don't really like
I don't like having nothing to do, I always need to do something, there are so many adventures in life that I don't want to miss out on any of them. At school I am quite good and quiet that's because I've got a teacher who is really good at explaining things and makes it all interesting.
My favourite places
Of course, the Mill and Do Vinci's laboratory are full of super duper beautiful inventions. It's like being in one of Rick the Handyman's adventures, it's super duper wonderful!
What people say about me
That I'm crazy, that I'm restless and I never sit still. Deep down I think they're right.
My "famous" phrase
For me, everything is "super!"... so there are "super duper" things but also "super duper catastrophes" and "super duper messes"!