Easter special - The game
Organise an Easter egg hunt
A fun way to spend an afternoon. Children of all ages love this game and can play it outside in the garden or in the house.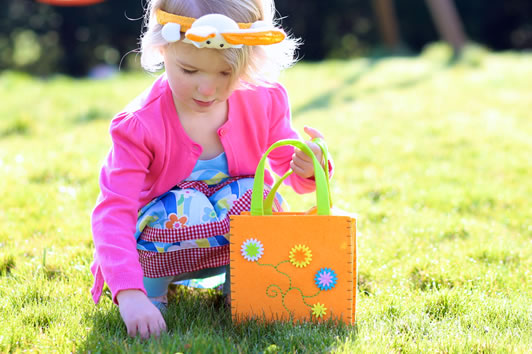 What do we need?
• a garden or a couple or rooms
• a basket or container for each child;
• 10 coloured eggs (real, chocolate, plastic, etc.) for each child.
How do we play?
Hide the eggs around the garden (or in the available rooms). Find hiding places of varying levels of difficulty so that all the children, even the youngest, can enjoy themselves playing the game.
Assign a colour to each child or group of children: this is the colour that they have to search for during the Easter egg hunt. The eggs in the colour assigned to the youngest children should naturally be hidden in easier hiding places.
For older children you could combine a treasure hunt with the Easter egg hunt by giving them clues and riddles to solve to help find the next egg.
The prize could be the eggs that they find (if they are chocolate eggs or contain a surprise) or a small gift.